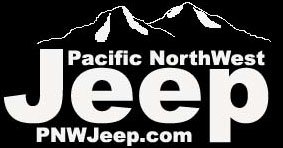 Owner:
Ian
Username:
slacker87xj
Year / Make / Model:
1988 Jeep Cherokee (XJ)
Drive Train:
4-6 cylinders with some sort of transfer case maybe
The rear main doesn't leak.

Front Axle: D30/lockrite/4.88s

Rear Axle: D44/Detroit/4.88s

Suspension:
4.5" RE lift, bilstein shocks, Clayton longarms

Wheels / Tires:
4 new 33s and one bald ass 33 spare sitting in a pile outside.

Armor:
THOR quarterguards

Extras:
The usual Inspector Gadget electronical shenanigans awaiting installation on the workbench.
Chinese winch in my basement awaiting an m4o bumper.
Too much fawking chrome that all must die.
Custom "Happiness is being a grandparent" license plate frame.
The horn works.

---
Pacific Northwest Jeep and the PNWJeep logo may not be copied or used without the express written consent of the PNWJeep Board of Directors.
Jeep is a registered trademark of the Daimler-Chrysler Corporation.
---