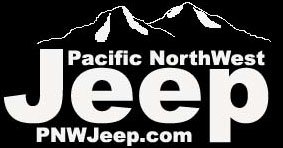 Owner:
Mike
Username:
Horus
Year / Make / Model:
1996 Jeep Grand Cherokee Limited (ZJ)
Fearless Fabrication ZJ1
Chassis created by Jeremy Benson
Drive Train:
Factory stock 318ci V8. 44RE transmission. 231 T-case with 2low, Novak shifter and an AA 32 spline rear output.

Front Axle: Dana HP D44, Detroit Locker, Yukon Hardcore shafts, Superjoints

Rear Axle: Dana 60, semi float, Dutchman 40 spline shafts and a spool. Yeah!

Suspension:
Three link front and four link rear. Currie Forged Johnny Joints all around. Links by Those Guys Rod and Custom. Front track bar created by Xtreme Options Fab.

Steering:
PSC orbital, pump and 8 inch double ended ram destroked 3.960 inches total by Those Guys. Custom steering pump relocation. System flow optimized. Spare knuckles.
Wheels / Tires:
38 inch Interco TSLs on 15 by 9.5 wide TrailReady HD beadlocks.

Miscellaneous:
Complete factory wiring harness. Factory heated leather seats.
OBD2 emissions compliant.
Licensed and plated for street use.
The rig will do 50 mph in low range and get there faster than I can control it.
---
Pacific Northwest Jeep and the PNWJeep logo may not be copied or used without the express written consent of the PNWJeep Board of Directors.
Jeep is a registered trademark of the Daimler-Chrysler Corporation.
---